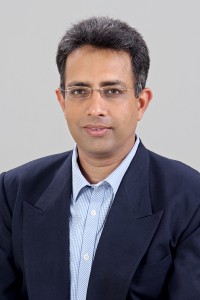 Nitin Chowdhary is Business Head & Vice President at PrecisionMatch (SVG Media). Here he discusses the roll out of SVG's new personalised trageting solution in the region, as well as developing trends in the APAC display marketplace.
Why did SVG decide to launch PrecisionMatch?
Companies like BlueKai and eXelate were established in the North American market, not in APAC. This offered an opportunity to create a unique offering in the region, to be the APAC regions's first data provider for digital marketing. This also offered the opportunity to create incremental revenue stream for publishers.
What industry requirements is PrecisionMatch answering? What need-gap are you trying to fill through PrecisionMatch?
Display advertising's ROI is lagging behind search and social's because it was less targeted than search and social. Essentially, display was historically bought and sold on the basis of website placements, rather than audience. Almost 60% of internet display inventory is now available in RTB in a disaggregated form. On last count, 20% of display advertising in US has moved to RTB, and the trend is accelerating. In this scenario, the only way to effectively target display advertising is by using targeting data. Without this ROI is destroyed.
A number of publishers are capable of generating good audience insights that should be leveraged across sites, rather than on one site that consumers visit. This creates the ability to make more money for these publishers. In the APAC region, which has about USD $700 million of display advertising spend, supply of inventory outstrips demand about five times. In addition to this, the content being consumed is fragmented. Buying plain impressions no longer drives ROI, so advertisers want to buy audiences rather than impressions. Our solution is to use PrecisionMatch data to buy the right audience. Data-targeted display can improve clickthrough rates by 300%, and postclick engagement by 200%, because the relevance of the audience is significantly improved.
ExchangeWire