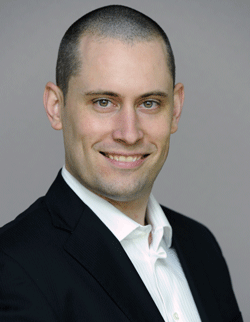 Marc Barnett, Director of Specialist Sales, APAC Microsoft Advertising, discusses the ninemsn partnership in Australia and Microsoft's strategy to team up with strong local publishers to roll-out the Microsoft Advertising Exchange in APAC over the coming year.
Barnett shares real results of how the exchange has delivered dramatically higher yields coupled with greater ROI for both advertisers and agencies while no impact on the premium display sales.
With APAC being 40% of the global online audience, and set to overtake North America by 2014 in online ad expenditure, he flags RTB as a key growth driver for online spend in Australia and APAC and projects a speedy migration to RTB buying for advertisers and agencies.
What is your role and remit for Microsoft Advertising & Microsoft Advertising Exchange within Australia and the wider APAC region?
My role as Director of Specialist Sales for APAC, is to maximize revenue for Microsoft Advertising and our Partners, across our entire offering of advertising solutions. I provide global and regional insights and thought leadership for our sales teams. I also work closely with our Corporate HQ to develop the go to market strategy for each of our products within APAC and drive execution on the roll out initiatives, in conjunction with our local market sales leads. Our product suite includes: Display, Audience, Targeting, Performance, Ad Exchange, Video, Mobile and Gaming.
ExchangeWire APAC