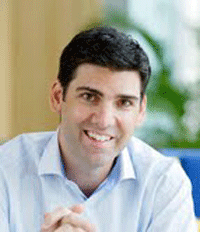 Grant Watts is Amobee's Managing Director of Asia Pacific. Here he discusses the rapidly changing mobile landscape and why by 2015 Asia will be a US$7 billion mobile advertising market.
Can you give an overview of Amobee and its offering and strategy across the APAC region?
Amobee is working with large-scale advertisers, publishers and operators to deliver mobile advertising solutions and technology – from text to rich media, across all devices – at the global and regional levels. We run mobile ad campaigns for some of the biggest and best brands including eBay, Nokia, Skype, Zynga, Google, Groupon, InMobi and Telefonica, delivering unparalleled results.
While running campaigns across Asia, we're also aggressive in all key Asian markets – Japan, Singapore, Indonesia, Philippines, India, Australia and New Zealand – meeting with operators, advertisers and others, understanding their needs and introducing our capabilities.
Everyone we meet is very impressed with our mobile advertising technology and solutions. We're already working with Asian-based companies such as InMobi, Globe (Philippines), Ugama (India), Ambient (Vietnam) and MCM (Indonesia) and expect to make additional partner announcements in the near future.
ExchangeWire APAC