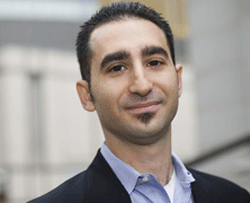 Ben Barokas, CEO and Co-Founder of Admeld on being a sell-side platform (SSP) for premium publishers and why Australian publishers are moving so rapidly to solve the same fundamental challenges other markets have faced.
Barokas also discusses the dynamics of the Australian market, yield optimisation, private exchanges, how technology is delivering efficiencies the market has been asking for and how both buyers and sellers are pushing each other to evolve.
Can you give an overview of Admeld and its offering in the Australian and wider APAC markets?
My co-founder Brian and I started Admeld in 2007 to help large, premium publishers maximize the value of their ad inventory. I think what differentiates us from the other Sell Side Platforms (SSPs) in the space is that our executive team comes from publishing organizations, and we put a lot of emphasis on innovation and client service. Today, we partner with more than 500 publisher clients worldwide, including publishers in Australia and the APAC region, and we have integrated with hundreds of buyers, including every major RTB bidder, agency, and trading desk.
ExchangeWire APAC