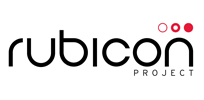 The Rubicon Project announced today it will IPO on the NYSE under the ticker RUBI. It will initially offer 6.8 million shares at a price of $15 to the public.
The IPO comes after speculation that the Californian-based ad tech specialist would IPO in the first quarter of this year. Positioning will be everything for Rubicon Project as it seeks to raise capital for further expansion and possible acquisitions.
The response for ad tech IPOs has been mixed from the public markets with the likes of Criteo and Rocketfuel faring a lot better than pure play ad networks such as Tremor and YuMe.
ExchangeWire