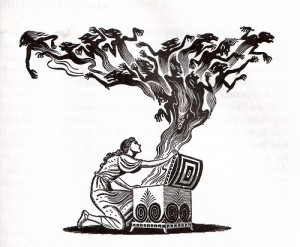 Even with some unscrupulous publishers, negligent networks and careless agencies, brands can have as much safety as they are willing to pay for, writes Dan de Sybel, director of technology and operations, Infectious Media.
The drive towards more transparency in online advertising has revealed an ugly truth. There is a lot of bad quality inventory out there and many big name advertisers are appearing on it. How have we come to this, why is it so prevalent and why does it feel like so little is being done about it?
Getting an ad placement up on a new website is often as easy as signing up to an exchange or network, downloading a tag and placing it on your site. Some exchanges/networks will vet the site first and classify the content, but others do not. Even for those that do, there is nothing stopping an unscrupulous website owner from changing the content post vetting or simply putting the vetted ad placement tag on a completely different site.
ExchangeWire