12 Brazilian Publishers Launch Digital Premium Alliance; Argentina & Venezuela Bring Digital Conversions Down in LATAM
by Gabriela Stripoli on 10th Apr 2017 in News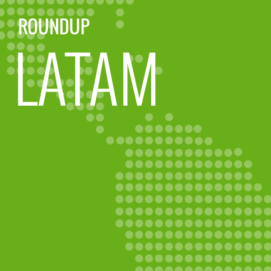 This week's LATAM Roundup brings the announcement of the publisher alliance Digital Premium, which puts together the digital inventories of 12 traditional Brazilian print newspapers through Google's DoubleClick; A recent report by Zenith Australia shows a decline in digital conversions in Latin America, due to the economic crisis in Argentina and Venezuela; and, finally, the latest survey on audience's perception of digital ads shows that, even though the Brazilian audience has a lower adoption of AdBlockers, users emphasise skipping ad videos and avoiding ads in general. 
Brazilian publishers join their inventory around Google programmatic solutions
Speaking to Propmark, Café Lindenberg, VP, Brazilian National Association of Newspapers (ANJ) and CEO, Rede Gazeta, gave details of the first joint effort of publishers in a model similar to publisher co-op. Twelve traditional print media companies have formed Digital Premium, operating since the beginning of the year. The alliance will combine online inventories and make them available via programmatic media, through Google's DoubleClick.
The following publishers are part of the alliance: Rede Gazeta, Estadão, Folha de S.Paulo, Infoglobo, Grupo Jaime Câmara, Diários Associados, Gazeta do Povo, Tribuna de Santos, O Povo, Jornal do Commercio, Correio 24h, and O Povo. The alliance claim to reach more than 30 million users, and bore than four billion monthly impressions.
"This model allows advertisers to buy local media with scale, using programmatic platforms and benefiting dozens of regional websites", said Lindenberg (pictured above). They also emphasised that the alliance aims to add on the media company's commercial team efforts, with direct selling still being the main effort.
Crisis impact in Latin America
A recent study by Zenith Australia showed that digital media conversion slowed 0.5% in the last year overall in Latin America, due to the economic recession, especially in Argentina and Venezuela. The number follows an increase by 6.4% registered one year before.
The future is more promising, though. Projections for 2019 show a 2% growth in the region's digital conversion. It is still slower than the global market metrics, however, that average a projection of conversion growth in the next two years to be between 4% and 5%.
Brazilians want to get more control of ads
Even though TV is still the main media, all generations already show a considerable time spent online in Brazil, with more expressive numbers about mobile devices and the generations Z and Y. However, it isn't guaranteed that media ads are reaching them in Brazil: 72% of users in this group skip online videos, a higher amount than users from generations Y and X.
The data was compiled by Kantar Millward Brown and published in the latest AdReaction report. The survey heard more than 23,000 internet users, aged 16-49 years old in 39 countries, 1,000 of them in Brazil.
As expected, short videos are more assertive for all demographics, as well as content using music, humor, and celebrities (including digital influencers, such as bloggers and YouTubers).
All generations try to avoid digital ads in different ways across the countries. Yet, ad-blocker adoption in Brazil is still low, by 38% of users, compared to the global average of 48%. The main purpose to install an ad blocker is to try to improve the performance of a slow device.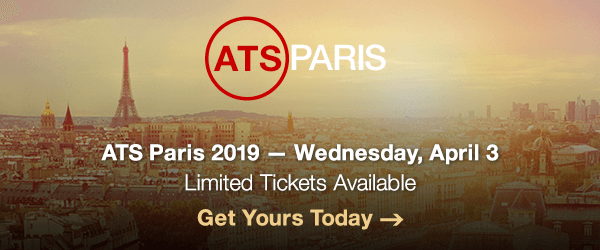 TagsDisplay