3 Technologies Key to APAC Brand Safety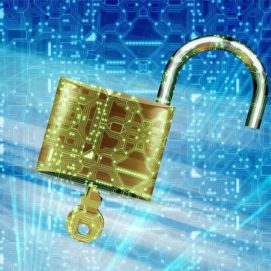 As concerns over brand safety and securing returns on digital investment continue to persist, it will be important for the ad tech industry to focus on three key technology areas to better help Asia-Pacific marketers in 2018. In this industry op-ed, Oath's Asia-Pacific head of platforms Erin Chao (pictured below) discusses the need to galvanise market players to drive the adoption of artificial intelligence, ads.txt, and blockchain.
Building a brand's reputation can take decades; diminishing it can take a nanosecond. And no one knows that better than marketers.
While the explosion of digital and programmatic advertising has given brands opportunities to reach the right audience, at the right time, and at scale, it also has created huge challenges when it comes to ensuring campaigns appear on high-quality, and not highly dubious, platforms.
As an industry, we have to make the digital landscape as brand-safe as possible. And to do that, we need to start by admitting there is a long way to go to achieve total brand safety, while also continuing to invest considerable time and resources to ensure that dawn is not too far off.
This is vital because we know that digital advertising, and specifically programmatic, is a key focus for brands in Asia-Pacific in 2018.
According to Statista, the region's digital advertising market stood at USD$30.58bn (£22.26bn) in 2014; and that number is forecast to increase to USD$70.72bn (£51.48bn) by the turn of 2019. Within this, brands will be ploughing USD$452m (£329.06m) into programmatic buys in the region alone, up from USD$106m (£77.17m) in 2015.
All of which means that if we want to capitalise on that growth and deliver brands the returns they rightly demand, we have to step up to the plate. And we need to do this in several ways throughout 2018.
Exploring innovations in artificial intelligence
Marketers are quite rightly concerned about securing significant returns on investment for their digital advertising, with almost three out of four highlighting brand reputation and a lack of control as major concerns.
Rightly or wrongly, there also is the perception that these risks are heightened in less mature markets, such as those in Southeast Asia. This means we need to ensure campaigns are targeted with pinpoint accuracy across the most credible platforms.
One exciting opportunity to achieve this is through the use of artificial intelligence (AI), including machine learning, computer vision, deep learning, and natural language processing.
There has been a lot of hype around AI over the past couple of years, but we now are starting to see signs of genuine advancement in the digital advertising space.
AI has the ability to increase the speed, personalisation, and scale of campaigns, while simultaneously identifying ad fraud and sites that reputable brands do not wish to be associated with.
According to an eMarketer survey, 60% of global marketing leaders said AI would have a transformative effect in the next five years when it came to "delivering the right message on the right channel at the right time, creating dynamic landing pages and websites, and hyperpersonalising content and product recommendations".
Ads.txt as new standard for programmatic security
While publishers, agencies, and service providers will continue to innovate with AI to stay competitive and drive business, it is also important that – where appropriate – organisations unite to protect brand safety for the benefit for all.
Studies repeatedly reveal that the biggest barriers to brands' programmatic adoption in Asia-Pacific are a lack of time to understand and implement successful strategies, complexity involving the technical implementation of programmatic, and the confusing array of options in the market. This is why credible players in the industry need to join forces for the greater good.
One example of this is ads.txt, which is a pre-formatted index of authorised sellers that publishers can post to their domains. Programmatic buyers can use these publisher ads.txt files to screen for fake or misrepresented inventory to prevent the sale of counterfeit and unauthorised impressions in programmatic transactions.
This will increase confidence in programmatic buying and selling for all stakeholders involved.
Importantly, all of these also help to protect the brand by ensuring the quality of the platform, the messaging, and the audience.
At Oath, we support industry-wide transparency and trust and are advising the IAB on bringing ads.txt to market. We've been doing our due diligence on the backend and are actively working to implement ads.txt across Oath's properties.
Unlocking blockchain for digital advertising
There currently is a lot of buzz around the potential of blockchain when applied across multiple industries, with 56% of senior Asia-Pacific executives noting that the technology would be "very important" to the future of their business, according to a Cognizant survey.
This will continue to grow as people come to understand that these highly secure systems, which record all transactions from start to finish, can help eliminate fraud and improve traceability for everything from fresh produce, public services, and – we believe – programmatic and digital advertising.
The beauty of blockchain is that all participants in the network are aware of every transaction and have constant access to the data, allowing all parties to collaborate, build trust, and agree on the quality of the metrics.
This technology can give brand marketers the visibility, data, and details they desire. This is why we are actively involved in the IAB's Blockchain Working Group to investigate its potential and develop best practices.
Blockchain also can help brands convince consumers that they take data protection seriously. This will be critical, especially as Cognizant found that only 43% of respondents in Asia-Pacific expressed a high level of trust in institutions with regards to safeguarding their information.
This, along with AI and ads.txt, shows how the industry is taking steps to meet the needs of digital advertisers, which will surpass the 50% mark of total marketing spend in Asia-Pacific by 2019.
Combined efforts to boost brand safety, along with growing transparency in terms of data, reach, and results, show that those who are serious about building compelling online solutions for brands are taking positive action.
As an industry, it is becoming easier for marketers to separate the wheat from the chaff.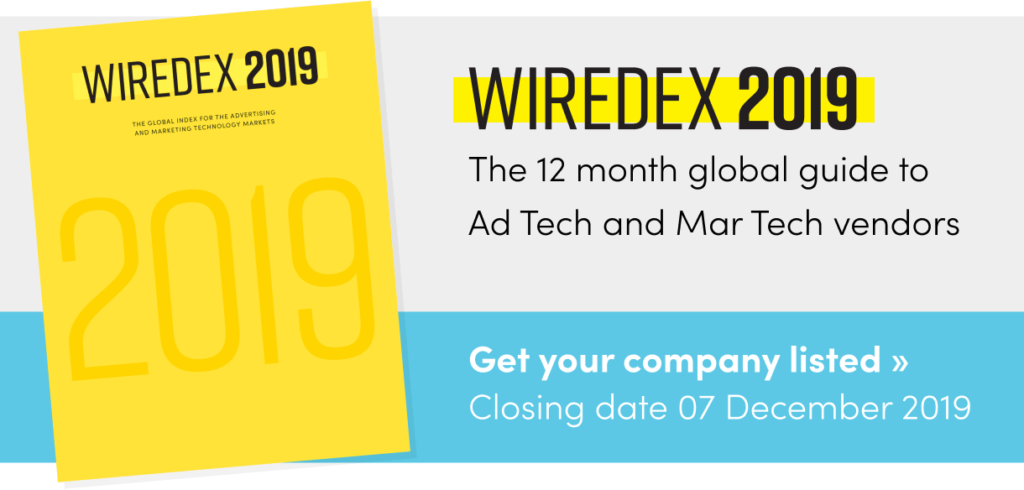 TagsAd TechAdvertiserAgencyAnalyticsAPACArtificial IntelligenceBrand SafetyMedia SpendProgrammaticPublisher