Why Blockchain Addresses Transparency Issues in Programmatic Advertising
by Sonja Kroll on 19th Feb 2018 in News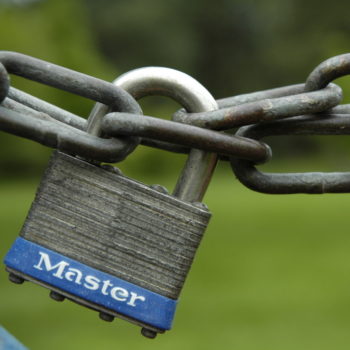 In today's world, the ability to trade securely, and with complete control over where budget is being invested, is critical to success in any given industry. However, concerns over a lack of transparency in spend have long plagued the global digital advertising industry and continue to have a huge impact on the trading experiences of advertisers and publishers alike. In this exclusive piece for ExchangeWire, Zheng Zhang (pictured below), CEO and co-founder, EnvisionX, argues in favour of blockchain technology to resolve transparency issues, improve viewability, and help fight ad fraud.
Amidst the rapid digitalisation of advertising processes in recent years, which has welcomed numerous new entrants and introduced a host of new technologies and solutions, digital advertising has now become an increasingly murky ecosystem for both buyers and sellers to transact within. As a result, its long-standing transparency issues have inevitably proliferated.
Transparency issues in programmatic advertising
The exponential growth of programmatic advertising technology in the last few years has played a large hand in amplifying this issue even further, with the extensive uptake of automated trading processes encouraging more players into the market and, therefore, increasing the opportunity for fraudulent activity. A recent study into the state of programmatic advertising revealed that 79% of advertisers surveyed expressed worries over the levels of transparency throughout the programmatic space, with over a third regarding the lack of visibility on third parties as one of their most prominent industry concerns.
In addition to these growing concerns, the industry is now frequented by a vast number of vendors and intermediaries. The sheer number of intermediaries now present across programmatic advertising means that brands are at huge risk of incurring hidden fees, charges, and markups when running digital ad campaigns and suffer from a significant lack of clarity when it comes to knowing exactly where their budget is being spent and with whom they are trading.
Despite such huge opportunities for growth for both new and existing players across this largely automated landscape, this has also caused an unavoidable loss of potential revenue for both advertisers and publishers. Today, the global cost of ad fraud is now estimated to increase to USD$50bn (£35bn) over the next 10 years. Therefore, it is now crucial that the industry looks towards new technologies to create a solution that works to combat global ad fraud, gives companies full control over their ad spend, and polices programmatic algorithms to ensure that budget isn't wasted and ads are being seen by the right people, in the right place.
Resolving transparency issues with blockchain technology
In an effort to combat these inherent transparency issues, a number of technologies have been tried and tested by marketers. However, one revolutionary solution that has been incrementally establishing itself across the ad tech space of late is blockchain technology. Recognised by businesses globally for its safeguarding capabilities, this distributed ledger technology is fast becoming a fundamental security asset for many industries. For advertisers and publishers, in particular, blockchain could act as a definite solution to the issues brought upon by automated programmatic advertising, adding another layer of spend transparency and reducing fraud.
Blockchain has the ability to provide marketers with a highly secure trading network, by publicly storing data to create a permanent audit trail with an unchangeable record of all transactions that occur within the programmatic marketplace. This provides companies with full visibility to be able to better track all transactions that are taking place automatically and ensure their budget is used effectively. Blockchain's record of all transactions ensures that only fair charges are taking place throughout the ad-buying and selling process in order to reduce, or even eradicate, hidden costs or fees from multiple intermediaries within the ad-buying supply chain.
Blockchain not only has the potential to increase transparency over ad expenditure, it can also work to eradicate various other issues currently ingrained in the programmatic space. For example, the technology can also help to improve the viewability of digital ads and allow advertisers to record exactly where their ad campaign is being delivered and whom it is reaching.
In an effort to streamline the processing of ad trading, programmatic ads are targeted and placed based on the criteria of target demographics and online behaviours. This, however, means that marketers now have little control or knowledge of where their ads are appearing and to whom, which can often lead to unwanted ad placements. Yet, by holding all data and insights within a public and irreversible network, blockchain can grant advertisers with the intelligence required to track where their ads are gaining impressions throughout the supply chain, giving them a clear view of who is seeing their ads and the channels in which they are being displayed.
With blockchain able to drive security and reduce concerns over fraud and transparency, advertisers themselves will be able to focus on improving their audience targeting strategies and invest more time in generating engaging and creative ads for their desired audience.
This also holds huge advantages for publishers operating within programmatic, enabling them to gather more accurate insights into buyer transactions and giving them a better understanding of which ads are being delivered through their channels. A higher degree of clarity over media trading can help brands to take a more selective approach when trading programmatically, increasing efficiency for both parties.
The future of digital advertising with blockchain
In today's industry, where competition thickens and budgets shrink simultaneously, advertisers must ensure they are getting the most out of their budget and have complete confidence in both the quality and validity of their advertising campaigns.
With blockchain, the distance between both parties can be decreased and both the buyer and seller will have full visibility over where they are investing – and with whom they are transacting. This technology could, therefore, be the key to restoring universal transparency throughout digital advertising, reinstating the level of security needed to ensure the industry's future profitability.
As we look ahead to a fully automated future, blockchain can not only ensure true transparency over expenditure within programmatic; it can help to restore much of the trust that has been lost. Implementing this on a wider scale could, therefore, prove significantly transformative for an industry that continues to grapple with such intrinsic issues; and it is likely we will see a rapid adoption of the technology in the near future.
Ad FraudBlockchainTransparencyViewability