SmartyAds and Xiaomi Collaborate for Richer In-App Advertising Opportunities
by ExchangeWire PressBox on 24th May 2021 in News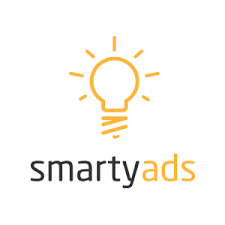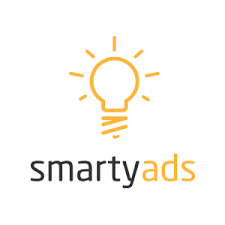 SmartyAds, the global ad tech solution provider and developer of SmartyAds DSP, has announced a collaboration with leading mobile technology pioneer, Xiaomi. This collaboration makes Xiaomi one of the key direct publishers of SmartyAds and the immense source of high-quality in-app native traffic for SmartyAds DSP.
"We are thrilled to become a trusted direct traffic partner of SmartyAds and are happy to provide their advertisers with top-notch, in-app inventory that will extend the reach and profitability boosts campaigns. This is a big step for us, and we believe our shared efforts will bring tremendous advantages to our companies as we are continually moving towards a greater mobile advertising ecosystem," says Jack Wang, sales director of Xiaomi International Internet Business Department.
This partnership represents a larger opportunity for advertisers of SmartyAds to reach the new unexplored market of 200+ countries and regions with 280 million+ active users, while Xiaomi will attain a new chance to monetise its apps with relevant and high-quality ads in return.
"Around 88.5 thousand apps were released through the Google Play Store in February 2021. The app market is getting increasingly saturated, so advertisers strive to step beyond popular app stores and ad networks in order to reach unique traffic opportunities. They want to explore new traffic sources that offer beneficial media-buying conditions. To exactly provide advertisers with all those advantages, SmartyAds has directly partnered with Xiaomi, and we expect that brand safety, affordable prices for in-app inventory and great performance will accompany this collaboration for a very long time," says Liz Tokareva, director of in-house products at SmartyAds.
Xiaomi is among the first tech giants who use advertising as a tool to reinforce its business model in a sustainable way. By integrating the ad serving capabilities in addons and the main UI, the company has forged a win-win monetisation mode that benefits both advertisers and customers. 
The entire ecosystem of MIUI  provides a range of built-in resources for advertisers of SmartyAds DSP.  With the least intrusive but most effective ad formats of native ads, advertisers will find seamless creative presentations of their products and services, accompanied by outstanding customer experience.
SmartyAds and Xiaomi are excited about this newly reached cooperation. Both parties believe that the alliance will bring more opportunities promising a greater advertising outcome without affecting the customer experience of the industry-leading class.

SmartyAds
SmartyAds is a leading digital advertising software developer that designs programmatic solutions for advertisers, publishers, ad agencies, and enterprises worldwide. Brand safety protection, compliance with privacy regulations, transparency, excelle...
Powered by PressBox
Ad TechIn-AppMonetisationPartnership