The MadTech Sketch: how to break up Google
by Ciaran O'Kane on 29th Jul 2022 in News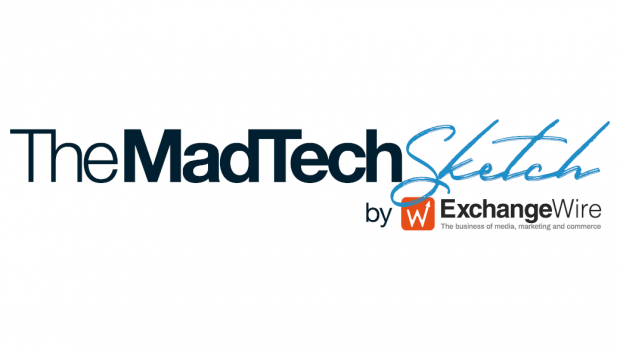 In our latest MadTech Sketch, Ciarán O'Kane imagines how the Google ad tech business could look if it is broken up due to impending regulation.
Ever since the WSJ broke the story about Google potentially hiving off its ad tech business to placate regulators, there has been wild speculation about what they might do next.
I have been predicting a Google break-up for years, but to see them even countenance this potential split suggests to me something bigger is coming down the line.
This week's MadTech Sketch looks at how the tech giant can get itself out of regulatory hot water, and unleash huge value in its ad tech assets.
Google is NOT going to house its ad-tech assets in an Alphabet subsidiary. It knows regulators will never accept that.
Instead, Google could spin out a bunch of key assets (listed below) into a new independent company that will go public in 2024 for north of $100 billion.
Regardless of what happens next, the new company will still need the "power hose" of Adwords (now Google Ads) demand to still make it viable.
I suspect that Google will continue to pump Google Ads demand into Adsense, Admob, and the exchange as part of the spin out.
Let's be frank here, this spun-out ad tech stack would be worth a lot less without the Google Ads demand. The commercial relationship between this new company and Google could be similar to Microsoft Ads and Media.net. 
What could go into the new company?
Google Ad Manager: the publisher ad stack, including its ad exchange business;

DV360: the largest DSP by market share;

Adsense: a third-party ad net running across millions of mid-to-long-tail sites;

Admob: a third-party ad net that runs much of the app ecosystem.
Why does this matter to independent ad tech?
An untethered ad stack from Google will ultimately result in product decline;

Without the Adwords (Google Ads) demand, new company won't be able to give away its ad tech for free, increasing competition around ad serving and media execution;

Independent ad tech can grab greater market share, ensuring a more competitive landscape;

Without its hold over ad tech, Google will not get to dictate metrics, allowing the industry to break free of Google-friendly solutions like last-click attribution.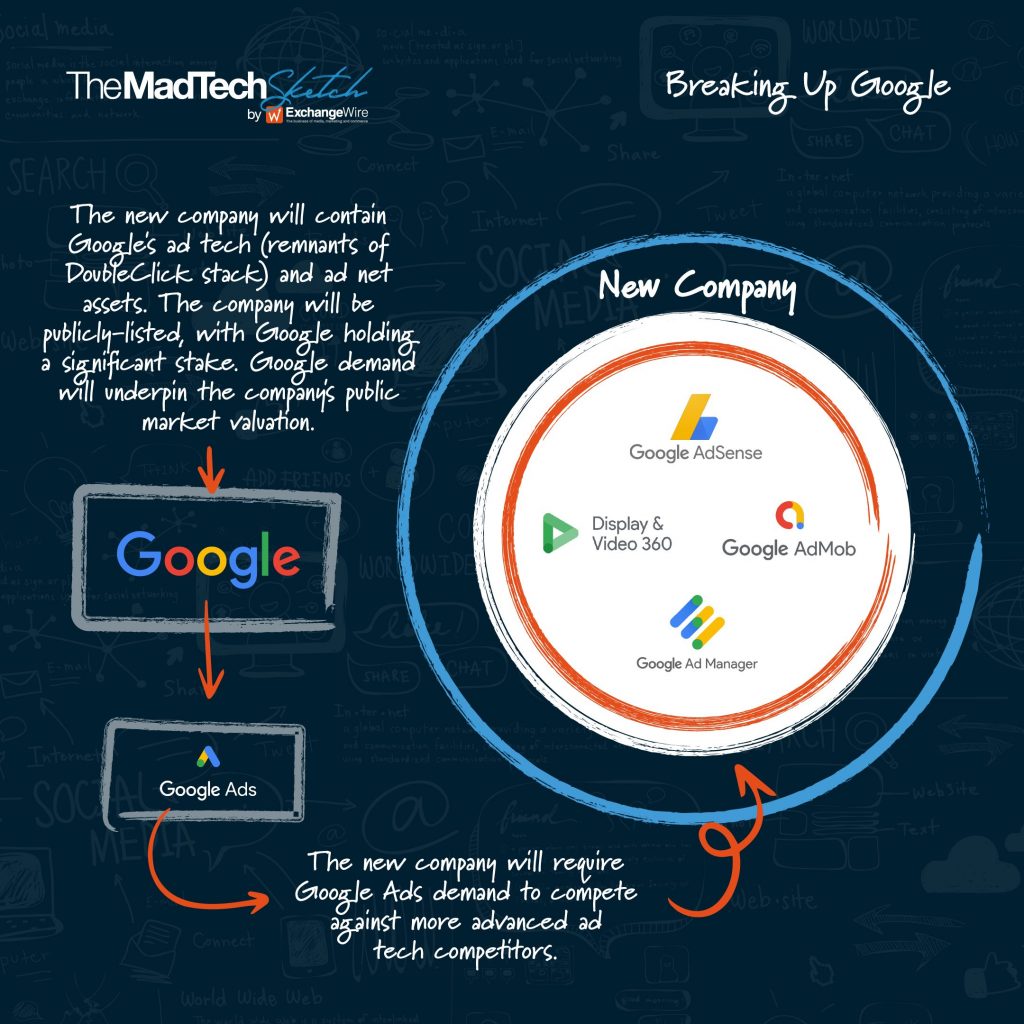 ---
What do you think of this solution? How would a broken-up Google ad business look? Let us know on Twitter or LinkedIn.
Ad NetworkAd TechGoogleMadTech SketchRegulation