Case Studies
---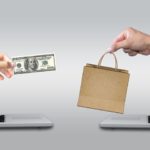 ---
View
eBay Kleinanzeigen is Germany's largest classified ads marketplace, and their adoption of prebid.js, the open source wrapper supported by AppNexus, represents their first foray into header bidding. Aside from boosting revenue, the focus is on the improvement of the quality of impressions available, as well as a reduction of loading times and the cost of ad serving.
The implementation was a success, with ebay Kleinanzeigen's programmatic sales increasing by 22%, with further growth expected in the future. There were also improvements in viewability, with an average 51% improvement here, and website load time.
The case study shows the full range of benefits associated with header bidding technology implementation, with an increase in user interaction with the website evident.
---
Case Study Content
eBay Kleinanzeigen, Germany's largest classified ads marketplace and subsidiary of the global online marketplace eBay, has been renowned as a pioneer in the programmatic advertising space since 2012.
So when header bidding emerged as the latest in programmatic technology, eBay Kleinanzeigen recognised the opportunity to both secure their place in the evolving advertising landscape and increase revenue. Looking to ensure complete transparency and control for long term success, eBay Kleinanzeigen sought an agile and complete technology solution. They decided upon prebid.js, the independent, open source wrapper supported by AppNexus.
Using prebid.js, a publisher can seamlessly integrate demand partners directly into a website header to ensure fair and transparent competition for their inventory without any disruption to their partners' workflow. At the same time, inefficiencies of the conventional waterfall model, such as additional costs and longer loading times, can be avoided.
As a result, eBay Kleinanzeigen is now programmatically selling its inventory more successfully than ever before.
---
Download case study
---