Asia Uncovered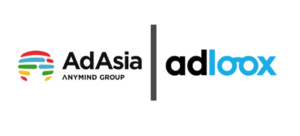 Asia Uncovered - Join us for a closer look at Asia's media landscape.
Come along and join AdAsia and Adloox for a spot of breakfast, as we take you on a journey into the advertising and media landscape of Asia.
We will be examining how things tick in Asia, along with what actually works for the region. We'll also look at brand safety and localisation, and a look at the flagship publishers for the region (no, we don't mean the big, international ones), and also a look at how the media landscape in Japan stacking up, with an eye on some big international events this year.
Asia remains the world's most vulnerable region for ad fraud. But, with the largest number of internet users – these potentially lucrative markets shouldn't be ignored.
So come on down and join Adloox and AdAsia, as we unlock Asia for you.
Asia Uncovered
14th Feb - 14th Feb 2020
Holborn
London
United Kingdom