Spotlight London: Publishers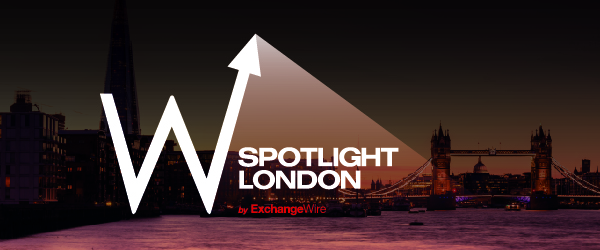 Spotlight London - Publishers
October 11, 2018
Join ExchangeWire in October 2018 for our half-day Spotlight event. You should expect to see deep-dive, drilled down discussion, punctuated with ExchangeWire's industry insights, to provide you with educational content and up to the minute debate and challenge on the issues that really matter.
Spotlight London - Publishers will feature:
- Speakers from the most innovative and important companies in the automated and data-driven marketing and advertising industry, both big and small;
- ExchangeWire lead debates that will challenge your understanding of the sell-side of the industry, educate and entertain; and
- Interviews addressing the most important issues and challenges facing publishers in the industry today.
Key Themes:
- The complexity of publisher monetisation and the many solutions available
- Unpacking sell-side technology solutions, and focussing on how they will help publishers increase yield
- Will publisher monetisation always be a complex business, or will establishing a simple, single solution be possible? Does the answer lie in the Ad Server?
- The role of unique demand as a key driver for technology adoption
- Will header bidding be confined to display - or is video an opportunity to apply the technology
- When publishers should use open source wrappers versus a serviced-solution
- How to organise resources and to make use of available technology solutions
- How will publisher monetisation evolve in 2019?
Spotlight London - Publisher, will see an audience of 100 professionals across the global programmatic media industry, including C-level executives from publishers and technology vendors.