Forward's Alessandra Di Lorenzo Discusses Amazon Buying Sizmek, Google Limiting Ad Blocking & Bayer In-Housing Programmatic
by Mathew Broughton on 7th Jun 2019 in News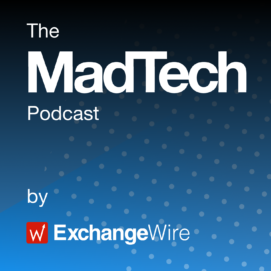 On this week's episode of The MadTech Podcast, ExchangeWire's Ciaran O'Kane and Lindsay Rowntree are joined by Alessandra Di Lorenzo, CEO, Forward, to discuss the latest madtech news and trends.
On this week's episode:
– This week Amazon acquired Sizmek's ad server and DCO. Why did Amazon purchase these parts of the business? Will this prove a threat to Google? And will Sizmek customers leave the platform for independent providers?
– Chrome limiting ad blocking to their enterprise users. Will ad blockers shift to rules-based systems? Is ad blocking still popular, or have industry initiatives limited their adoption?
– Bayer saving at least USD$10m (£7.9m) by taking programmatic in-house. Does the in-housing model suit everyone? Can such approaches completely alter a brand's omnichannel strategy?
The MadTech Podcast is also available on:
Spotify
TuneIn
Apple iTunes
Google Podcasts
Stitcher
Pocket Casts
RadioPublic
CastBox
Deezer