Intel's Rohan Kamra Discusses Verishop, Apple's Need for Innovation and Google's Private Join and Compute
by Mathew Broughton on 28th Jun 2019 in News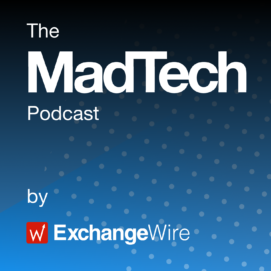 On this week's episode of The MadTech Podcast, ExchangeWire's Rachel Smith and Lindsay Rowntree are joined by Rohan Kamra, regional marketing manager, Asia Pacific & Japan, Intel, to discuss the latest news in ad tech and martech.
On this week's episode:
– Former Snapchat Chief Strategy Officer, Imran Khan, launches Verishop, a digital marketplace for luxury goods. Is there really an online luxury market and if so, will this type of offering capture that market? What about Asia's desire for luxury retail, would shoppers in the Asian market place be tempted by an online luxury department store or will in-store always be important in this region?
– Although Apple has seen product innovations since the iPhone, such as wearables like Apple Watch, those products still account for a small portion of its revenue. Will Apple be able to maintain their position as a tech company and innovator without new market leading products?
– Google have announced the launch of a new privacy initiative, called Private Join and Compute, which will enable parties to share sensitive data without revealing the source. How useful will this be in the context of advertising and marketing?
The MadTech Podcast is also available on:
Spotify
TuneIn
Apple iTunes
Google Podcasts
Stitcher
Pocket Casts
RadioPublic
CastBox
Deezer