ISBA's Steve Chester on Snapchat, Netflix, and Rebates
by Mathew Broughton on 25th Oct 2019 in News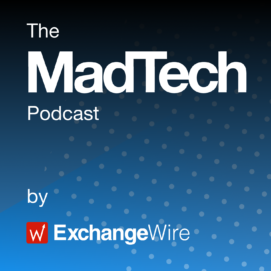 On this week's episode of The MadTech Podcast, ExchangeWire's Rachel Smith and Lindsay Rowntree are joined by Steve Chester, director of media, ISBA, to discuss the latest news in ad tech and martech.
On this week's episode:
– In a move thought to be competitive with Instagram for challenger and DTC brands' attention, Snap have created another new tool in their suit of advertising products – dynamic ads, which are automated and can be produced in real time, and based on advertiser product catalogs. This comes at a time when many DTC brands are complaining of fatigue with Instagram, that it is too expensive and becoming ever more difficult to get traction with activity on the platform. Snap has a significant Gen-Z audience which it claims cannot be reached on Instagram and FB, and apparently amounts to near 90% of 16-24 year-olds in the US. The product will be rolled out internationally, but early campaigns will only target US audiences with international markets coming online in the coming months. Will this be an ad product which represents a breath of fresh air for DTC brands who are frustrated with Instagram, or are we talking about a different (younger) audience here? Instagram's proposition, although clearly more expensive than Snap's, is enhanced by connections to influencers. However this is another area of DTC marketing which is coming under increasing scrutiny. Will this move from Snap encourage brands to challenge the premise and metrics associated with influencer marketing?
– Streaming wars continue as Netflix released their Q3 numbers and showed a continued slowing in subscriber growth. Although revenue has increased, most of this was from international growth and numbers achieved internationally and in the US were not as expected, although revenue growth was better than anticipated. Added to that, in news this week, Amazon is launching an ad-support news video app for FireTV. Although considered direct competition for Apple News+ and Google News, this is also part of the streaming wars play as we see other streaming platforms develop news offerings and wonder how long before subscription only services – like Netflix – consider ad supported monetisation models. Forbes go into a bit of detail on Netflix' plans to borrow big to continue developing content, increasing the rate at which they're expected to burn through cash in 2020. Are we seeing the streaming wars push content providers towards ad-funded models? What is the impact for advertisers here, will these ad-funded platforms bring better advertising opportunities to brands that wouldn't traditionally look towards, or have budgets available for, TV? Can subscription services continue to sustain themselves among increased competition?
– Digiday report that little has changed in the agency landscape, from the perspective of brand advertisers who are seeking full transparency of their media buying budgets. Ebiquity are quoted in the article saying that rebates at agencies still exist, but not so much in the form of cash anymore. Instead free ad-space from inventory that the agency has gained via a media owner and is then sold on to brands and other forms of mark up are commonly used tools by agencies looking to maximise profit. The issue is now one of neutrality and whether media agencies are advising clients' to plan their media investments in a way which best benefits clients. The article contains more detail about the mechanics of these practices. What does this say about trust and transparency between clients and their agency partners? Is this simply agencies trying to maintain profitably business models? Has anything really changed in terms of transparent agency-client contracts?