Omnicom Media Group's Mia Mulch on Adobe-Amazon DTC Storefronts, Ad Complaints, and Programmatic Innovations
by Mathew Broughton on 24th May 2019 in News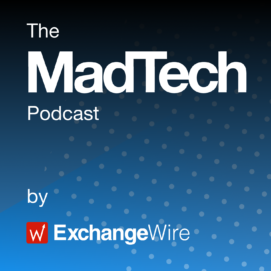 On this week's episode of The MadTech Podcast, ExchangeWire's Ciaran O'Kane and Rachel Smith are joined by Mia Mulch, managing partner at Omnicom Media Group Programmatic UK, to discuss the latest madtech news and trends.
On this week's episode:
– Adobe teaming up with Amazon to provide DTC 'branded storefronts' for Amazon sellers.
– US online ad complaints overtaking TV grievances.
– Programmatic innovations, consulting with clients and advancements in AV.
The MadTech Podcast is also available on:
Spotify
TuneIn
Apple iTunes
Google Podcasts
Stitcher
Pocket Casts
RadioPublic
CastBox
Deezer
TagsPodcast