PHD Media's Chris Stephenson On The Global Alliance for Responsible Media, Uber's Ad Fraud Lawsuit & Facebook's Cryptocurrency
by Mathew Broughton on 21st Jun 2019 in Podcast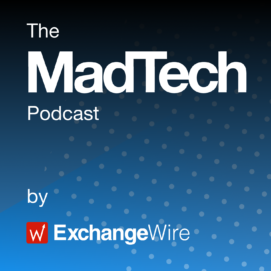 On this week's episode of The MadTech Podcast, ExchangeWire's Rachel Smith and Lindsay Rowntree are joined by Chris Stephenson, regional head of strategy and planning at PHD Media, to discuss the latest news in ad tech and martech.
On this week's episode:
– The Global Alliance for Responsible Media, formed by a wide range of global brands and media platforms, has launched in Cannes this week to hold the industry to account to tackle harmful and misleading content. How effective will these coalitions be? Will they have the power to enact real change, for the better? How much progress has the advertising industry made over the last 12 months or so in areas of tackling ad-fraud & improving measurement?
– Uber has re-launched their lawsuit against Fetch relating to ad fraud, naming further companies to the claims including ad networks and exchanges. Is this case an interesting blueprint for the argument that everyone in the advertising supply chain needs to take responsibility for ad fraud? What about Uber's role in how they engaged their agency, did they set suitable metrics, should they take some responsibility for how their media budget was allocated and spent?
– Facebook to launch its cryptocurrency, Libra, in 2020. Will this broaden FB's reach even further? Can you see them gaining users as a result of this product specifically? Will this open up another channel of customer acquisition for brands?
The MadTech Podcast is also available on:
Spotify
TuneIn
Apple iTunes
Google Podcasts
Stitcher
Pocket Casts
RadioPublic
CastBox
Deezer