Silverbullet's Umberto Torrielli on FoxCorp-Tubi; Coronavirus Ad Spend; and Safari
by Mathew Broughton on 27th Mar 2020 in Podcast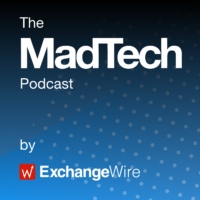 On this week's episode of The MadTech Podcast, ExchangeWire's Rachel Smith and Ciaran O'Kane are joined by Umberto Torrielli, chief strategy officer, Silverbullet, to discuss the latest news in ad tech and martech.
On this week's episode:
– In streaming wars news this week, FoxCorp is set to acquire ad supported free streaming service Tubi, for USD$440m (£372m), selling their stake in Roku. This is a clear move from the media giant to acquire a growing AVOD asset, as their competitors have, for instance Viacom acquiring Pluto and Comcast acquiring Xumo, last year. Are we going to see streaming wars move more towards AVOD than SVOD, as subscriptions become hard to grow and incomes and discretionary spending are likely to remain low for a while? Is this a clear move from FoxCorp to get into the high growth ad supporting streaming business, now that they have moved away from the high-cost production business somewhat?
– A look into ad spend in the time of coronavirus, as DTC startup brands reduce marketing dollars as they try to ride out the current crisis, while Havas have countered this by claiming this is the ideal time for brands to remain present and invest in some form of advertising. Clearly these are unprecedented and challenging times, but what should marketers be doing with their ad spend in times of crisis? Unpredictability of the current economic climate aside, what does a more 'digitally focussed' society means for the ways in which marketers might want to connect with consumers? What role does data play in this?
– Unsurprisingly, Safari has announced that all third-party cookies are now switched off as default in their browser. Despite the global turmoil the world is in at the moment, disappearance of third-party cookie tracking is still progressing, as expected. Cited as the first mainstream browser to take the move, are we now going to see an impact on the advertising and marketing industry that has not yet been felt by the moves other browsers (for example Firefox) have made to date? Can we expect Google to expedite their plans in response? How ready is the industry for this, despite the level of anticipation? Is this partly dependent on what's happening globally right now?

Silverbullet
Silverbullet Group, is a data and digital transformation company that delivers future-proofed solutions for a privacy-first, post-cookie era. The group's combination of technology and expert professional services encompasses first-party data strateg…
Powered by PressBox
Ad SpendAgencyDTCM&APodcastStreaming