The Stylist Group's David Hayter on the FTC, Ad Tech 2.0, and E-Commerce
by Mathew Broughton on 6th Mar 2020 in Podcast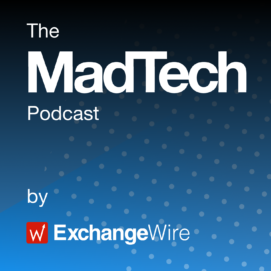 On this week's episode of The MadTech Podcast, ExchangeWire's Ciaran O'Kane and Rachel Smith are joined by David Hayter, head of digital, The Stylist Group, to discuss the latest news in ad tech and martech.
On this week's episode:
– In the US, Axios reports that the FTC review into alleged monopolistic behaviour of tech companies through acquisitions, is gathering pace. It's being specifically fuelled by the understanding the FTC has that current tech giants made high volumes of small acquisitions in order to gain the share of market they currently enjoy, and that many of those acquisitions were deliberately made beneath a threshold that would trigger Federal Scrutiny. Furthermore, Bloomberg details how Invite Media dumped assets just prior to their acquisition by Google in order to sit below this threshold. Lots of interesting implications here, including the idea that if any wrong doing is found, will it be possible to wind back some of this activity? Therefore, what benefit will this bring but perhaps more regulation for mergers and acquisitions in the future?
– An interesting piece appeared on the AdMonsters blog this week, talking about how in order for the AdTech industry to move beyond the current challenges facing it, AdTech 1.0 needs be 'unlearned'. The idea is that as an industry, AdTech has spent the last 10 – 13 years relying on and then building on, a set of assumptions which will no longer exist or be available. Therefore, the industry needs to learn and understand a whole new set of assumptions. It's likely the building blocks of AdTech 2.0 will look nothing like those we've known before but there's opportunity in that as well – some of it legitimate, some of it born out of chaos. Audience targeting and measurement will be significantly different and we'll have to experiment to find out what's working. Marketers will take time to work out what still works, what doesn't, what's needed to replace it. What does this look like for each of the sectors in the industry – brands, agencies, publishers and tech vendors?
– Business Insider writes this week that tech solutions helping brands advertiser and growth their customer base on Amazon, are getting funding – just as funding seems to decrease for regular AdTech companies. Could this be the next trend – the wave of marketing and advertising tech which enables brands to advertise and maximise their acquisitions strategies across e-Commerce marketplaces? Interestingly, these tech platforms are not monetised through advertising spend, but instead via recurring licence fee – far more stable and predictable revenue growth. Solutions are focussed not just on digital ads, but dynamic pricing, product catalogues, and sale measurements.
The MadTech Podcast is also available on:
Spotify
TuneIn
Apple iTunes
Google Podcasts
Stitcher
Pocket Casts
RadioPublic
CastBox
Deezer