Company details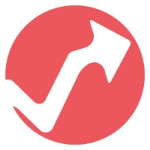 AdPushup Inc.
Categories:

Website:

Email:

Geography:

APAC

EMEA

LATAM

North America

Location:

Specialism:
Press Box

AdPushup Releases New Publisher Dashboard with Redesigned UI, Better Reporting, and More

AdPushup Joins the IAB
Company description
AdPushup is a revenue optimization platform that helps publishers increase their ad revenue using ad layout optimization, header bidding, innovative ad formats, ad mediation, adblock revenue recovery, and accelerated mobile pages (AMP). We are a Google NPM partner, IAB member, backed by Microsoft Ventures, and the winner of NASSCOM EMERGE 50 award.

"We were using too many different options, plugins, and ad networks. AdPushup helped us organize all these by being a one-stop solution."