Company details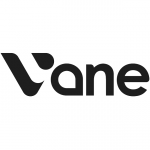 Vane
Categories:

AI & Machine Learning; Advertiser Ad Server; Asset Management; Audio; Consent Management & Privacy; Contextual; Cookieless Targeting; Data Activation; Email; Fraud & Verification; Header Bidding Technology; Identity Solution Provider; In-App Specialists; Inventory Management; Location & Proximity; Measurement, Attribution & Analytics; Media Buying; Native; Performance Marketing Services; Publisher Ad Server; Revenue Management Platform; Demand-Side Platform; Social Marketing Management Platform; Supply-Side Platform; CTV, OTT & Video; Workflow Management

Website:

Email:

Geography:

Location:

Specialism:
We chose Vane because of their low pricing, flexible product, and great level of service. Choosing Vane as our finance partner has allowed us to grow faster.
Company description
Formerly known as BillFront, Vane is a financial technology platform offering agile non-dilutive funding solutions to some of the world's fastest-growing businesses in digital sectors. Driven by deep expertise in both financial services and digital technology, Vane specialises in deploying capital across the digital economy, from advertising technology companies and app developers to e-commerce businesses and online publishers. Vane offers flexible revolving credit facilities including receivables finance, revenue-based finance, and custom built credit solutions.