Company details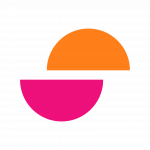 NumberEight
Categories:

AI & Machine Learning; Audio; Contextual; Cookieless Targeting; Data Activation; Identity Solution Provider; In-App Specialists; Measurement, Attribution & Analytics

Website:

Email:

Geography:

Location:

Specialism:
PressBox
The ability to offer hyper-targeted campaigns without needing PII or identifiers is a ground-breaking achievement. Partnering with NumberEight allows advertisers to offer live, in-moment targeting and audience insights at scale that will drive business outcomes.
Verve has been on a journey to empower advertisers in an identity-constrained world. NumberEight has helped us scale our on-device audience offering, allowing advertisers to reach the right audience even without any identifiers.
Company description
NumberEight solves mobile addressability at scale by giving new life to untapped 1st party data. We empower app developers, ad partners, and advertisers to explore the power of mobex (mobile context) to connect with their users in a relevant, impactful, and most importantly, a private way. We do this through our best-in-class mobile AI software, which predicts the live context of a user (e.g. running, commuting) from sensors present in the device, and then packages them neatly into ID-less behavioural audiences (e.g. joggers, frequent shoppers). All computation happens on-device, thus producing a privacy-by-design solution that guarantees a higher regulatory immunity.