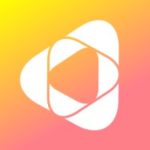 Cavai
Categories:

Advertiser Ad Server; Contextual; Cookieless Targeting; Measurement, Attribution & Analytics; Native; OOH & DOOH; Rich Media; Social Marketing Management Platform; Supply-Side Platform

Website:

Email:

Geography:

Location:

Specialism:
PressBox
I did not in my wildest imagination think that it would create such a large engagement... I really did not think that so many people would register with personal information that we can now use to inform them about BMW. The campaign has also been noticed in other countries internally, so this will probably become a good tradition in the years to come.
Company description
Cavai is the leading global conversational advertising cloud working closely with brands, publishers and agencies to enable conversational experiences through Cavai's proprietary ad cloud technology. Founded in 2018, Cavai helps marketers deliver conversational ad experiences in programmatic and social buys in the same way as they would normally deliver banners and video ads. Across Europe, Cavai clients including Microsoft, Amazon, Volvo, Tesco, and Unilever are already experiencing 10 - 20X ROI through their conversational advertising campaigns. With offices across Europe, North America, and Asia, Cavai delivers conversational advertising for leading global brands and publishers.