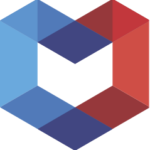 Clearcode
Categories:

Advertiser Ad Server; Cookieless Targeting; Data Activation; Header Bidding Technology; Measurement, Attribution & Analytics; Media Buying; OOH & DOOH; Publisher Ad Server; Demand-Side Platform; Supply-Side Platform; CTV, OTT & Video

Website:

Email:

Geography:

Location:

Specialism:
PressBox
I had a wonderful experience working with Clearcode on several projects. The Clearcode team is extremely professional and deliverables were always received both on time and on budget which I greatly appreciated.
Company description
Clearcode is a software development company that specialises in AdTech & MarTech. Since 2009, tech companies, publishers, media companies, ad agencies and enterprises have been partnering with us to design, build and launch programmatic, real-time bidding (RTB) and data platforms for all digital advertising and marketing channels, including display, in-app, in-game, audio, CTV & OTT, and DOOH. Companies choose us because of our experience, expertise and domain knowledge of the programmatic advertising and digital marketing ecosystems. We've worked on 200+ AdTech & MarTech development projects and have built everything from ad servers, DSPs and SSPs to CDPs and data lakes.