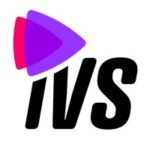 Intelligent Video Solutions (IVS)
Categories:

Ad Exchange; Advertiser Ad Server; Header Bidding Technology; Publisher Ad Server; Supply-Side Platform

Website:

Email:

Geography:

Location:

Specialism:
PressBox
SpotX have partnered with iVS in Indonesia for ongoing programmatic campaign activations and enabled their video market place to be an effective & easy route to achieving brands campaign objectives. With many leading premium publishers enlisted in their market place, brands are able to hit their audience reach and frequency goals whilst delivering high in-stream video ad completion rates. A great solution for buyers looking to realise the potential of instream programmatic video at scale.
Company description
Intelligent Video Solutions ('iVS'), a leading video advertising platform for both publishers and advertisers in Southeast Asia, announced the launch of its in-stream video advertising marketplace. Available to brands since beginning of 2020, IVS has seen increasing advertiser demand in the region.
The marketplace, which is the first in Southeast Asia, provides advertisers with a single point of access to in-stream video inventory across premium publishers in the region, reducing inefficiencies and costs. The platform also provides publishers with full-stack video player and adtech capabilities including hosting, transcoding, and streaming capabilities.