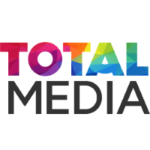 Total Media Solutions
Categories:

Advertiser Ad Server; Fraud & Verification; Header Bidding Technology; In-App Specialists; Measurement, Attribution & Analytics; Publisher Ad Server; Demand-Side Platform; Supply-Side Platform;

Website:

Email:

Geography:

Location:

Specialism:
Total Media came to Playbill when we were in crisis. They were professional, efficient, and did a spectacular job in getting us back on our feet. Their advice and partnership are incredibly important to us and our programmatic goals and we aim to maintain this long and (very) fruitful relationship.
Company description
Total Media Solutions knows publishers – it has been working with them for 16 years and is one of only nine Google-certified resellers worldwide. The company uses its knowledge of the latest industry news, policies, and best practices to help publishers worldwide such as Playbill, National Review, and Shinez grow their businesses. It does this through Publisher Revenue Management which uses the latest tech and programmatic media to create sustainable site revenues, and Valued Added User Experience which provides solutions for Core Web Vitals, trust and safety, site speed, and GDPR consent amongst others, to create better user experiences.