Company details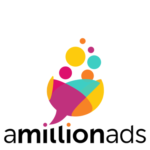 A Million Ads
Categories:

Website:

Email:

Geography:

Location:

Specialism:
Press Box

British Gas Engaging Audiences with Personalised Video
Company description
A Million Ads are the personalization experts. Think music streaming ads that know what city you are in, or radio ads on your smart speaker that know if it's raining outside. Our ads are more context aware and relevant to the listener, and so perform a lot better. We have delivered over 300 campaigns across Europe and the US for brands including Now TV, BMW, British Airways, Deliveroo, Carphone Warehouse, Virgin Atlantic and Nissan. We are working with all the major advertising agencies and have partnerships with all the major music streaming, internet radio and podcasting services around the world.

We were really pleased with the addition of A Million Ads to our plan. Personalised digital radio has allowed us to target at scale whilst delivering significant uplift in performance. A Million Ads have the creative know-how and technical platform to deliver it, and ensured the process ran smoothly from start to finish.