Company details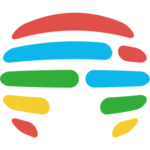 AnyMind Group
Categories:

Ad Exchange, SSP & Header Bidding Tech; Managed Service Provider; OOH & DOOH; Site Optimisation; Video

Website:

Email:

Geography:

Location:

Specialism:
Press Box

CastingAsia Launches CPA and CPC Capabilities for Influencer Marketing

AdAsia and Wootag Partner to Deliver Interactive Ads to Asia
Company description
Previously operating as AdAsia Holdings, AnyMind Group was formed in January 2018 and operates three business lines: AdAsia Holdings (advertiser and publisher solutions), TalentMind (human resource) and CastingAsia (influencer marketing). AnyMind Group aims to provide industries, businesses and professionals with a suite of solutions to enable greater growth. Headquartered in Singapore, AnyMind Group has over 500 staff from 20 nationalities, across 13 offices in 11 markets. To date, AnyMind Group has raised a total funding of US$35.9 million, from investors including (but not limited to) LINE, Mirai Creation Fund, VGI and JAFCO Asia.