Company details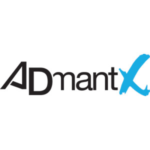 AdmantX
Categories:

Ad Exchange, SSP & Header Bidding Tech; Advertiser Ad Server; Data Management; Measurement, Attribution & Analytics; Publisher Ad Server

Website:

Email:

Geography:

Location:

Specialism:
Company description
ADmantX is a leading data provider of natural language processing (NLP) semantic-based solutions for contextual advertising, advanced brand safety and 1st party audience profiling. With the use of its unique NLP cognitive technology, ADmantX allows advertisers and publishers to match ads to relevant content at a granular page level, ensuring personalized brand safety (Brand Care) whilst - using its interest profiling and Artificial Intelligence (AI) modeling layer - creates their detailed 1St party consumer profiles so that campaigns can be tailored for maximum impact.ADmantX works with global clients including FT, Sky, NBC Universal, Ikea, Thompson Reuters, Experian, Manzoni, Dentsu Aegis, TIM, Amnet, Simple Agency, Accuen, RCS Group, Mondadori and Ogilvy and is integrated with leading DSPs and SSPs.In March 2019, ADmantX received a Content Verification (CV) compliance certificate from industry-owned media auditor ABC.

Media Sellers, Media Buyers and several technology providers leverage ADmantX "smarts" to match ads to relevant online content at page level in a 100% brand-safe environment, and create their own first party advanced profiling strategy.
Press Box

News UK Partners with ADmantX

ADmantX Boosts its Brand Care Offering

The Ozone Project Selects ADmantX to Power the Contextual Classification of its Content