Company details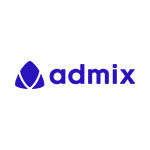 Admix
Categories:

Website:

Email:

Geography:

APAC

EMEA

LATAM

North America

Location:

Specialism:
Press Box

Zynga and Dentsu Executives Back Admix $1.5 million Series A round extension

Admix Expands into US and EMEA With Major Hires from Google and Spotify

Admix Signs Two Ad Industry Legends to Strengthen Global Leadership for In-Play Advertising
Admix is the only in-game ads partner that we have used and actually works. The integration is codeless and very easy. Admix created a new, strong revenue stream by monetising our gameplay differently
Company description
Admix is an in-game monetization solution powering non-intrusive ads, similar to product placements, within games. Launched late 2018, the company has attracted over $10m in funding from VCs and over 300 game publishers. Admix provides their own SDK, supply-side platform, analytics and reporting dashboard, enabling any advertiser or vendor to connect programmatically and start engaging an audience of 1.5B people playing games every day.