Company details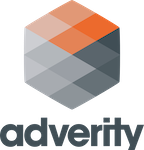 Adverity
Categories:

Website:

Email:

Geography:

APAC

EMEA

LATAM

North America

Location:

Specialism:
Company articles

It's Time to Turn Reaction into Action: Industry Figures Respond to IPA Bellwether Q2
Press Box

Adverity raises $30M in Series C funding Round Led by Sapphire Ventures

Adverity Now Available in the Microsoft Azure Marketplace

Adverity Launches Augmented Analytics
Adverity has helped us to really start working with our data, to connect our data silos, and to create stories and greater insights out of them.
Company description
Adverity is an intelligent marketing analytics platform specialized in enabling data-driven marketing teams to make better decisions and improve performance, faster and easier. By transforming siloed data into actionable insight, Adverity reduces the complexity in demonstrating the return on investment of multichannel campaigns. Through automating data integration from hundreds of sources, our vendor-agnostic, end-to-end platform delivers a single view of marketing performance across your business.