Company details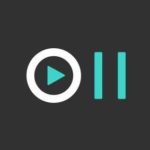 Allroll
Categories:

Website:

Email:

Geography:

Location:

Specialism:
Press Box

Allroll Launches Marketing Platform for Roku, Drives 60% More Installs with Same Budgets

Allroll Launches a Self-Serve Offering for Roku Channel Owners

Allroll & VlogBox: a Strategic Partnership for OTT/CTV Industry Development
Allroll helped me to go beyond traditional advertising and YouTube channel promotion. The number of installs is gradually increasing, with an opportunity to experiment with payment models, formats, and targeting options.
Company description
Allroll allows channel owners to reach the audience through multiple relevant channels on Roku and place ads in front of millions of viewers, target them through demographic, interests, location, multiple devices, and other parameters. We help advertisers to drive 60% more installs for the same budget if comparing with the Roku native ad platform.