Company details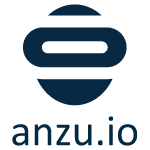 Anzu.io
Categories:

Website:

Email:

Geography:

Location:

Specialism:
Press Box

Anzu.io Announces Exclusive Partnership with Vivid Games

Anzu.io Partners With Forensiq

First 3D Gaming Ad-Verification Pilot Delivers 23% Higher Viewability than Display Ads
Gamers represent a highly valuable and sometimes difficult-to-reach consumer demographic, so advertising within gaming environments represents a unique, growing ad opportunity. Anzu's tech enables data-driven programmatic targeting, creative optimization of innovative ad formats blended in-environment, and viewability measurement "in game", all in a brand safe environment.
Company description
Anzu.io is an in-game advertising platform that brings real-world brand ads to video gaming and esports. Backed by BITKRAFT Esports Ventures, WPP and Axel Springer Digital Ventures, Anzu redefines digital advertising through seamless integration of non-intrusive ads into the gameplay. Bringing real-time data and programmatic to the video gaming world, the platform promises native advertising, brand safety and ad viewability.