Company details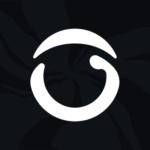 Bidstack
Categories:

Ad Exchange, SSP & Header Bidding Tech; Advertiser Ad Server; Data Management; In-App; Native; Publisher Ad Server

Website:

Email:

Geography:

Staus:

Location:

Specialism:
Press Box

Bidstack Lands £10m Agency Trade Deal

Bidstack Sponsors NFG's FIFA 20 Kit

Bidstack Reaches New Checkpoint with Latest Senior Hires
Company description
We bridge the gap between gamers, game developers and advertisers by enhancing the gaming experience with rich, real world advertising.
"The partnership was a fantastic eye-catching way of letting predominately male gamers know that 'Straight our of Crawley' was out. In-game advertising was a great way to reach the tricky 20-something male audience who do not engage as frequently on social media platforms."
Company articles

The Mixing Circles of Gaming and Advertising: Q&A with James Draper, Bidstack