Company details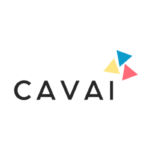 Cavai
Categories:

Ad Exchange, SSP & Header Bidding Tech; Advertiser Ad Server; Managed Service Provider; Measurement, Attribution & Analytics; Native; Rich Media; Video

Website:

Email:

Geography:

Location:

Specialism:
Press Box

Cavai Announces Significant Growth Plans with Investment Partner, Unveils Senior Key Hires

Cavai Launches in Asia Pacific and Appoints Chairman

Cavai Opens in Spain and Latin America, Appointing B4Bind SL as Strategic Partner
Company description
Cavai is a Conversational Advertising Platform, enabling conversations between advertisers and potential customers within the online display eco-system. Cavai display ads help to create deeper levels of consumer interaction and drive bottom line ROI vs more traditional display creative.
We are delighted with the results of our conversational advertising campaign that we did together with Cavai. Not only are we happy with the results, but the collaboration has been fun, professional and very agile.