Company details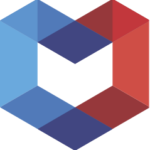 Clearcode
Categories:

Ad Exchange, SSP & Header Bidding Tech; Data Activation; Data Management; Data Marketplace; Fraud & Verification; In-App; Measurement, Attribution & Analytics; Native; OOH & DOOH; Rich Media; Self-Service DSP; TV; Video

Website:

Email:

Geography:

Location:

Specialism:
Press Box

Clearcode Appoints New CEO and COO to Lead Ad Tech and Martech Development

Clearcode Creates R&D Lab to Fuel Innovation and Solve Technical Challenges
We chose Clearcode as a partner because of their expertise in developing AdTech solutions.
Company description
Clearcode is a trusted software development partner that specializes in designing, building, and maintaining custom advertising and marketing technology. Our full-service development teams consist of all the required resources needed to build RTB, programmatic, data management, and analytics platforms for all advertising channels — from display and mobile to video, audio, and DOOH. Since 2009, we've built AdTech & MarTech platforms for our clients and have also founded a few of our own products — Kanary NEST (demand-side platform), 7suite (data management platform), and Piwik PRO (a marketing suite with 100+ employees and over 180 enterprise clients). We use our set of ready-to-extend components and validated proofs of concept to help us shorten the development cycle of the minimum viable product (MVP) and reduce project risk, allowing our clients to get the first working version of their platform in front of users and stakeholders sooner. Clients partner with us because of our experience, domain expertise, and knowledge of the inner-workings of the online advertising and marketing ecosystems.