Company details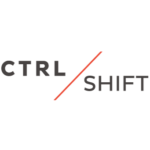 CtrlShift
Categories:

Advertiser Ad Server; Data Management & Activation; Measurement, Verification & Attribution; Native; Self-Service DSP; Social; Video

Website:

Email:

Geography:

Location:

Specialism:
Company description
With a mission to enable truly unified, frictionless digital advertising, Singapore-headquartered CtrlShift helps brands and agencies maximize programmatic media opportunities with The Hub. An enterprise programmatic advertising platform for unified media planning, activation and insights, The Hub aggregates multiple buying platforms to offer streamlined, intelligent and transparent audience engagement. Incorporating machine learning-powered recommendations, The Hub makes trading operations more efficient, while continuously improving returns on brands' working media dollars.
As an internal client, The Hub has become our single source of truth, housing every part of the campaign process from IO creation to reporting. With its intelligent Smart Prompt and Smart Guide features, we were able to achieve an improvement of 22-62% in CPC rates and 26-72% CTR across a variety of industry verticals.