Company details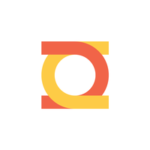 district m
Categories:

Ad Exchange; Audio; Header Bidding Technology; In-App; Managed Service Provider; Rich Media; Self-Service DSP; Supply-Side Platform; TV; Video

Website:

Email:

Geography:

Location:

Specialism:
Press Box

Infographic: Getting Started for a World Without Third-Party Cookies

district m Ranks #4 on Deloitte Technology Fast 15

District M Strengthens the Creative Potential of Programmatic Campaigns with FLO Creative Builder
district m offers great customer support with valuable insights and a very proactive vision. When looking for new partners, we always look for the best performances and a smooth working relationship – which we get with district m.
Company description
District M has created a transparent and flexible programmatic ecosystem for advertisers and publishers. The company has risen to the top 10 ad exchanges in the world. Since its inception in 2013, District M has grown exponentially, evident in the growth of its revenues, its workforce, as well as its expansion to the United States.