Company details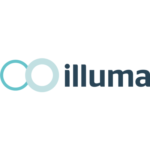 illuma
Categories:

Website:

Email:

Geography:

APAC

EMEA

LATAM

North America

Location:

Specialism:
Company articles

Cookieless Targeting: Not Shooting Blind, but Shooting Smart
Press Box

Illuma Technology's Contextual Targeting Outperforming Traditional Brand Uplift

Former Grapeshot SVP Kevin McElroy Brings Illuma's Cookieless Targeting to US Traders

Illuma Develops Peer Group Targeting Technology
It's the data-driven insight that is one of the key benefits to working with illuma; the campaigns allowed to significantly increase qualified reach and engagement.
Company description
illuma is a British company at the forefront of contextual AI in programmatic advertising. The illuma technology identifies the real-time content consumption of brand's unique audiences, finding patterns in the page contexts that drive high quality engagements. Illuma's adaptive contextual technology doesn't depend on cookies or personal data, instead employing proprietary AI algorithms to identify contextual patterns. Illuma's technology is a privacy-compliant solution that offers advertisers a way to increase reach that is compliant with CCPA and GDPR.