Company details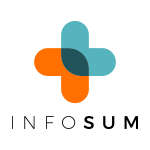 InfoSum
Categories:

Website:

Email:

Geography:

Staus:

Location:

Specialism:
Press Box

InfoSum Announces Partnership with Global Identity and Data Platform, zeotap

InfoSum Launches Pioneering First-Party Data Platform: Discovery
Company description
InfoSum powers trusted collaboration in the data economy by delivering technology that focuses on a single vision for the future of data connectivity - data should never be shared. Through InfoSum's Unified Data Platform multiple first and second-party data sources can be safely and securely connected, analysed and activated, without moving raw data between parties.
Company articles

As the Cookie Crumbles, What's on the Horizon for Identity Data?