Company details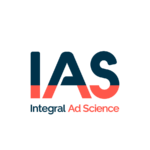 Integral Ad Science
Categories:

Website:

Email:

Geography:

Location:

Specialism:
Press Box

Advertisers in APAC See Programmatic Gains: IAS Media Quality Report

Integral Ad Science Reveals the Digital Industry's Priorities for 2020

IAS Reveals Digital Ad Industry's Top Priorities in APAC
"With publisher optimisation, publishers finally have a real-time solution that helps deliver verified inventory to their clients. We've been able to significantly improve campaign yield, drastically reduce impression waste, and eliminate IVT as a result."
Company description
Integral Ad Science (IAS) is the global market leader in digital ad verification, offering technologies that drive high-quality advertising media. IAS equips advertisers and publishers with the insight and technology to protect their advertising investments from fraud and unsafe environments as well as to capture consumer attention, and drive business outcomes. Founded in 2009, IAS is headquartered in New York with operations in 18 offices across 13 countries. IAS is part of the Vista Equity Partners portfolio of software companies.