Company details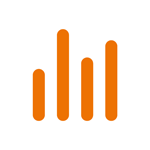 Meetrics
Categories:

Website:

Email:

Geography:

Location:

Specialism:
Press Box

Guaranteeing Brand Safety: Meetrics & NewsGuard Announce Innovative Partnership

Allianz für Brand Safety: Meetrics und NewsGuard Starten Innovative Partnerschaft
Cooperating with Meetrics is a natural step in the optimisation of digital activities in our company. Advertising formats and online consumer behaviour are changing very dynamically, hence the need to use new valuable tools that will help us improve the efficiency of reaching our consumers. Meetrics offers such tools.
Company description
Since 2008, 
Meetrics
 has provided solutions to enhance the quality of online marketing, contributing to a more transparent and effective digital ecosystem. In addition to measuring the viewability of online ads, 
Meetrics
 provides control over advertising environments with Brand Safety & Brand Suitability, Audience Verification, and Ad Fraud Prevention. 
Meetrics
 was the first European company to be accredited by the most relevant industry body, the Media Rating Council (MRC), for Sophisticated Invalid Traffic Detection in Desktop, Mobile Web and In-App Viewability measurements for Video and Display environments. 
Meetrics
 is a global measurement partner of Google and Facebook and other platforms.