Company details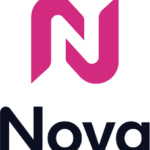 Nova
Categories:

Website:

Email:

Geography:

APAC

EMEA

LATAM

North America

Location:

Specialism:
Press Box

Nova Enables Social Display Programmatically for 5,000 brands
Ad format innovation has happened primarily within social platforms, leaving traditional formats behind. With Nova, our clients take advantage of the higher engagement of their social creative and extend that in a brand safe fashion.
Company description
Nova's mission is to build bridges, not walls. Brands and agencies use Social Display with Nova to repurpose social creative built for walled gardens like Facebook and Instagram to run programmatically, at scale, on the open web. Amazon, American Express, L'Oréal, McDonalds, Microsoft, P&G, Samsung, Spotify, Starbucks and Walmart are some of the 5,000 brands that activated 12,000 campaigns in 30+ countries using Social Display with Nova in the past year. Nova is the leader in Social Display, with 75 people in 16 countries. Get started with Nova today: CreateWithNova.com.