Company details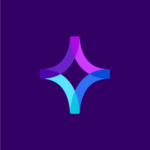 Novatiq
Categories:

Ad Exchange, SSP & Header Bidding Tech; Advertiser Ad Server; Data Activation; Data Management; Fraud & Verification; Publisher Ad Server; Self-Service DSP

Website:

Email:

Geography:

Location:

Specialism:
Press Box

Charles Butterworth Joins Privacy-First Dynamic ID Provider Novatiq as Non-Exec Director
Company description
Novatiq exists to make first-party data safe to use across new environments, meaning businesses such as telcos and publishers can drive more value from their data and make it safe to use across the advertising ecosystem. Built on proprietary patented technology, Novatiq's in-network solution ensures the delivery of pseudonymised real-time audiences, whilst remaining compliant with data privacy protection regulations. Novatiq's secure privacy-first platform that does not rely on third-party cookies to deliver audiences, providing a technology that is prepared for the now and the future.
Novatiq's solution enables the advertising ecosystem to benefit from our deterministic targeting platform at scale