Company details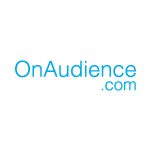 OnAudience Ltd
Categories:

Website:

Email:

Geography:

APAC

EMEA

LATAM

North America

Location:

Specialism:
Press Box

Five New Year's Resolutions from OnAudience.com for Digital Marketers

OnAudience.com Introduces Mobile App Data Stream

OnAudience.com Develops Brand Taxonomy
Company description
OnAudience.com is one of the biggest data providers in the world. We offer high-quality desktop and mobile data from over 200 markets globally in ready-made segments as well as raw customer data. Our anonymous user profiles are mostly used for targeting the right audiences in programmatic campaigns. Our data enable marketers and firms to run personalised online campaigns and develop Business Intelligence solutions. We have also developed proprietary DMP technology, which is serving to store, analyse and monetise data.

OnAudience.com is one of our best-in-class partners and provides high quality data including the some of most trusted information about consumers from all EU markets.