Company details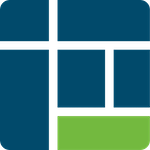 Placements.io
Categories:

Website:

Email:

Geography:

Staus:

Location:

Specialism:
Press Box

Placements.io Expands Into EMEA to Serve Growing Local Client Base

Swetha Ganesan Joins Placements.io as Director of Solutions Consulting
Company description
Placements.io is changing the way digital media companies manage their advertising businesses. Placements powers multi-platform ad sales and operations with an industry-leading revenue management SaaS offering. Placements.io creates a connected ecosystem that helps companies to scale quickly and profitably. SKY Broadcasting, IAC, CarGurus.com, and FORTUNE are among the 270 plus media brands that trust Placements.io to manage billions of dollars of revenue annually. Founded in 2014, Placements.io is based in Seattle, WA with offices in New York City and London.

We are excited to be working with a rising strategic business partner to take advantage of their frequent feature releases and product upgrades to connect our digital portfolio. Placements.io offers the next generation in revenue management software, which endeavors to improve our advertising business workflow, insights and performance.