Company details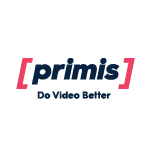 Primis
Categories:

Website:

Email:

Geography:

Location:

Specialism:
Press Box

Primis Goes Live with Intuitive New Publisher Dashboard

Jukin Media Partners with Primis for Content Syndication

Caters News Agency Partners with Primis for Content Syndication
After testing relationships with several video players, we found Primis to be superior by far in every way. From creating custom video content for Stocktwits.com to serving ads from blue chip companies, Primis has been a valuable source of content and revenue. Integration was easy and customer service outstanding.
Company description
Primis leverages machine learning technology to serve consumers with video content they are most likely to engage with. The discovery engine is applied in a fully customizable video unit designed to fit natively in all websites. The video solution helps publishers add new monetization opportunities and drive deeper engagement with consumers.