Company details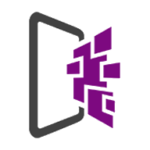 PubNative GmbH
Categories:

Website:

Email:

Geography:

APAC

EMEA

LATAM

North America

Staus:

Location:

Specialism:
Press Box

MGI Strengthens Product Portfolio with the Acquisition of Verve Assets By Its Subsidiary Gamigo

PubNative Announces Strategic Partnership with Leading Japanese SSP fluct

PubNative Acquires Mobile Advertising Technology and Development Team from TVSMILES
Company description
PubNative is a mobile monetization platform and programmatic ad exchange that enables app publishers to execute and enhance their revenue strategy through flexible ad units. With its proprietary cross-format optimization technology and mobile header bidding solution, PubNative enables mobile publishers to maximize their programmatic advertising revenue. The company is headquartered in Berlin with a satellite office in Beijing.